Best Rates Guaranteed
Up to 30% off our rates
Promo code : NICE
On Mozart Square, facing a lovely garden, stands a stone building dating back to 1890: the Aria Hotel.
Our charming hotel is  ideally located, close to the sea, the train station, the tramway and the famous Avenue Jean Médecin.
The modern facilities and the neat and colourful decoration of our rooms contrast harmoniously with the wrought iron balconies, the period elevator or the red, black and white staircase of this 19th century building.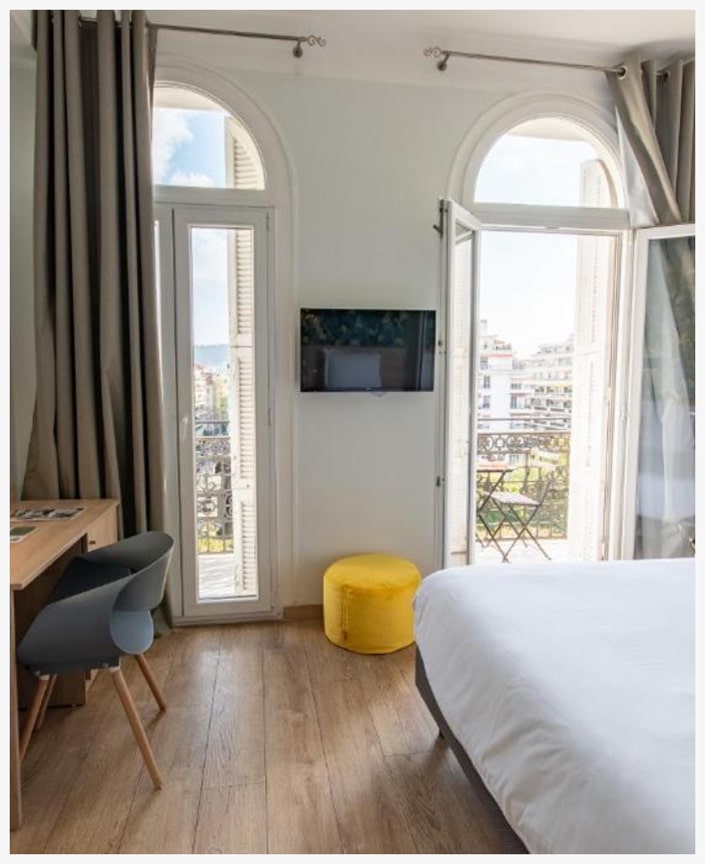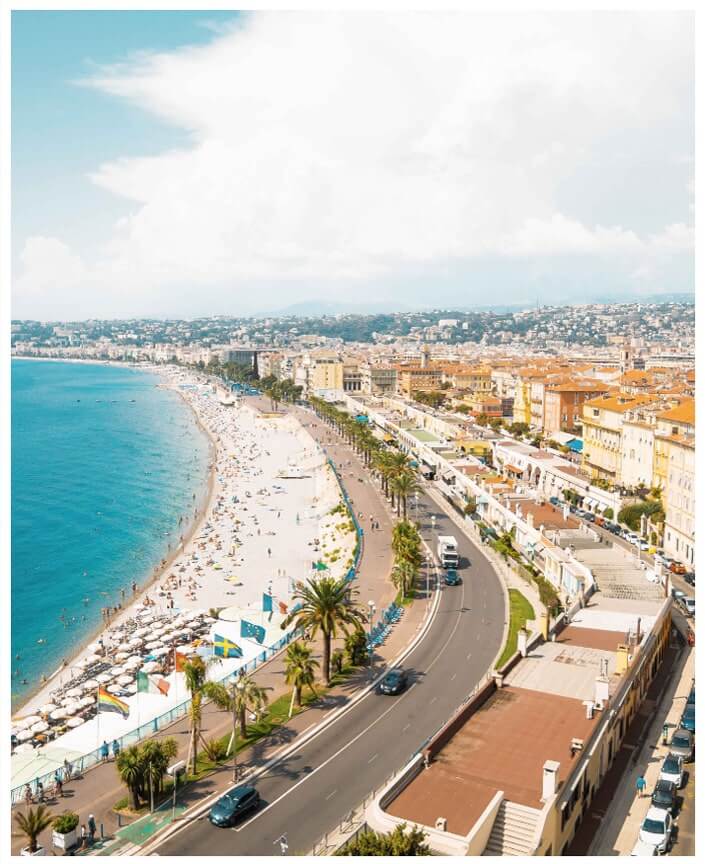 Hotel near the Promenade des Anglais
An exceptional location in Nice
Our 3 star hotel is located only 750 meters away from the beach and the Promenade des Anglais. The Avenue Jean Médecin, the tramway and the train station are only a few minutes walk away. You will appreciate the pretty green square in front of our hotel in the center of Nice.
Why choose the aria hotel ?
A delicious continental buffet breakfast awaits you every morning in our breakfast room!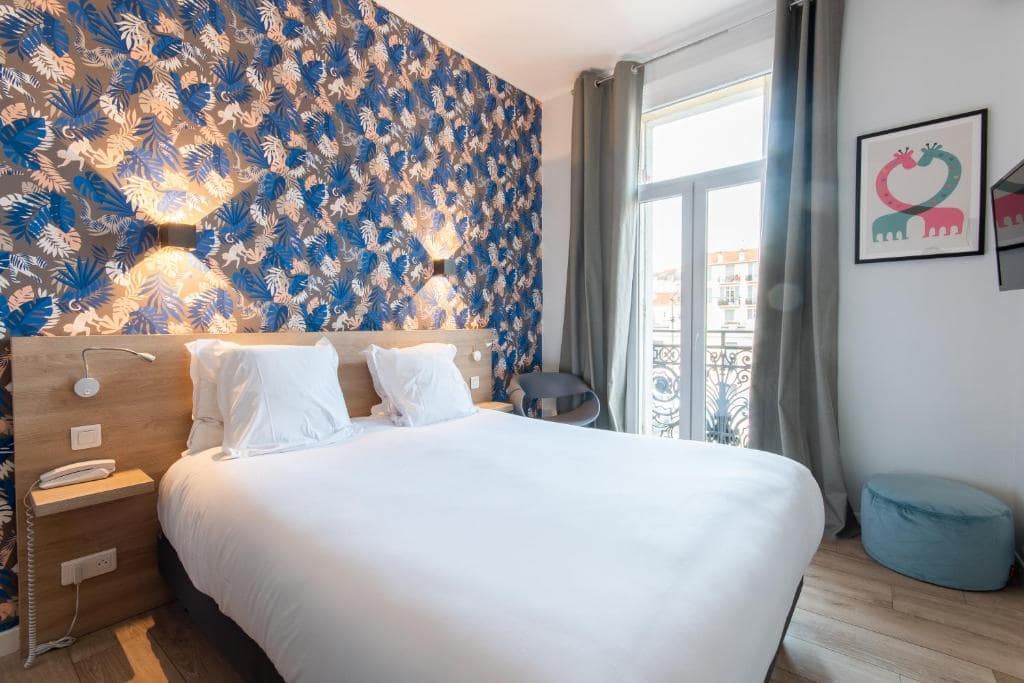 All the practical information to facilitate your stay at the Aria hotel
What our customers say about us!
Small, very nice family hotel
-
We spent 4 nights in this very nice little hotel.
Well located, close to the station (without being disturbed by it), and easy to reach the seaside and the old town. Very correct reception. Impeccable room, quiet, and very generous breakfast.
481alainp
A charming hotel
in a pleasant district with an irreproachable welcome
-
A small hotel on a human scale where everything is to be recommended: the decoration of the rooms, the cleanliness, the welcome and kindness of the staff, the varied and complete breakfast in one of the prettiest areas of Nice, far from the noise from the old town, but a 5 minute walk from the Promenade des Anglais.
Marol V
Superb hotel
-
Superb hotel: nice decoration. XXL bed, good soundproofing, good location 10 minutes walk from the Promenade des Anglais. Clean room. Professional staff. Hotel that I recommend and where we will certainly return.
Christophe Hayot